Introduction
The older rocks in Jamaica are exposed in a series of inliers (Figure 1) surrounded by younger rocks.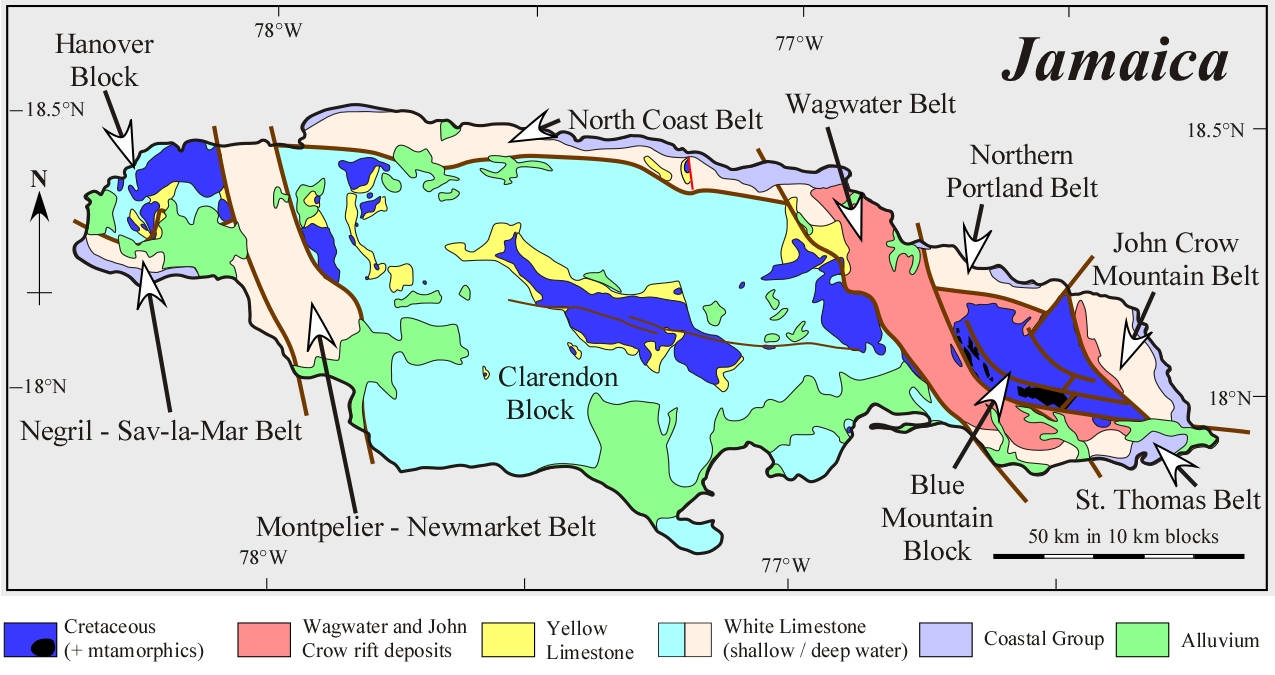 Figure 1. Simplified map showing the geology of Jamaica showing the Cretaceous Inliers
They can be divided into the following groups:
---
Blue Mountains Inlier.
Sunning Hill Inlier.
Benbow Inlier.
Above Rocks Inlier.
Lazaretto Inlier.
Central Inlier.
St Ann's Great River Inlier.
The St James (Sunderalnd, Carlton Hill, Maldon, etc.) Inliers.
The Hanover Block (Lucea, Green Island, Grange, Jerusalem Mountain) Inliers.